Pregnancy Chiropractic at Classic Chiropractic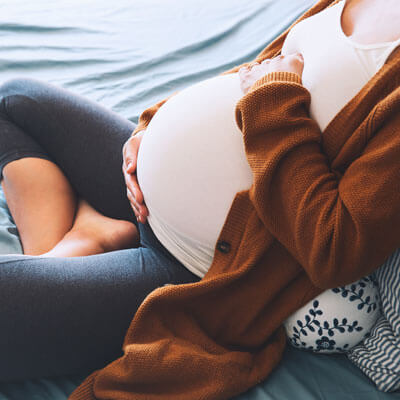 We want our bodies to function at as high a level as possible at all times. This becomes even more important during pregnancy. Chiropractic is completely safe, effective, gentle and totally natural.
The additional strain on the mom's joints and muscles, balance issues, and pressure from an enlarged abdomen are substantial. Pain and discomfort, especially in the third trimester, are common. Making sure the mom-to-be is comfortable and pain-free is good for her and the baby.
Why Do I Need Chiropractic Care?
As the pregnancy advances, the woman puts on weight which causes changes in the spine. By the second trimester, her body has changed dramatically. Hormonal changes loosen the ligaments surrounding the pelvis to make delivery easier. Since these same ligaments provide support, misalignments can occur.
Making adjustments to the pelvis can relieve some of the discomfort that accompanies pregnancy. It can help with reflux by creating extra space for the baby. Other issues that can benefit from adjustment are headaches, back, chest and neck pain, sciatica and tight hip muscles.
Chiropractic care during the entire pregnancy can make this special time less taxing on the mom. Better pelvis and spine movement typically make the labor and delivery process shorter and less painful. Regular adjustments can help mom to have a natural delivery and a healthier baby.
Can You Benefit?
Many moms have found chiropractic to help with:
Maintaining good health throughout pregnancy
Controlling morning sickness
Relief from back, neck and joint pain
Turning the baby from a breech position
Shorter labor and delivery
Faster postpartum recovery and more
Still Have Questions? We'd Love to Speak with You!
If you're interested in learning more, please contact Classic Chiropractic today — we can't wait to help you experience the best possible pregnancy. Call us at (719) 633-7575, don't delay a moment longer!
CONTACT US »

Pregnancy Chiropractor Downtown Colorado Springs CO | (719) 633-7575